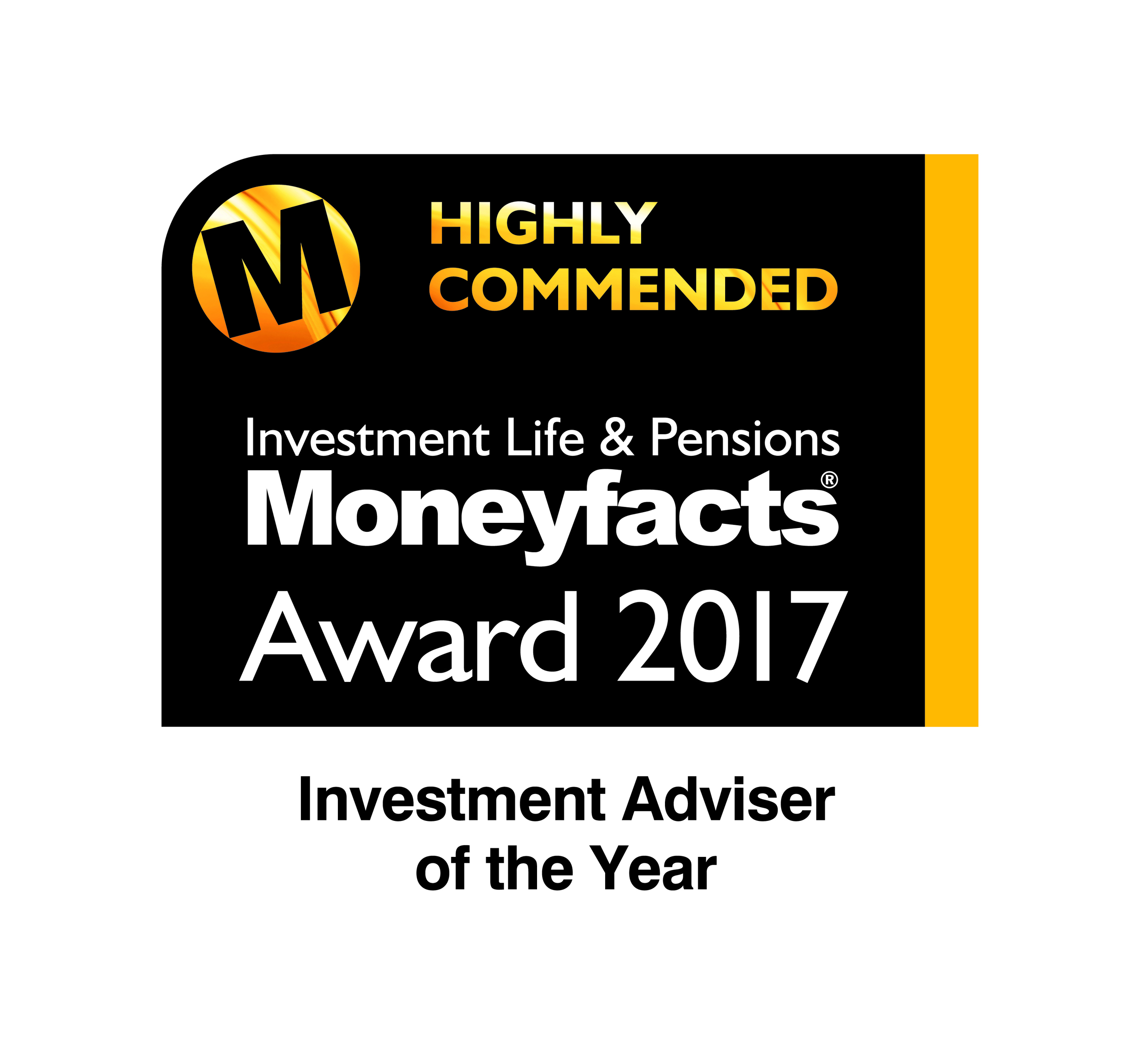 RUNNER UP for Investment Adviser of the Year Award 2017
I am delighted to report that we finished as RUNNER-UP in the Moneyfacts Investment Adviser of the Year Award 2017, receiving a nice trophy for being "Highly Commended."
We were very surprised, given we were up against some very well-respected advisory firms.
This came following a two-stage assessment, comprising a questionnaire about our business and why we thought we deserved to win, followed by feedback from clients, product providers and other people with whom we interact on a regular basis.
"Their service is a wonderful precedent to other aspiring planners" Click here for more testimonials
We would like to say a big thank you to everyone who provided feedback, and to Moneyfacts for one of the more rigorous award processes.